Things to do in Kumlinge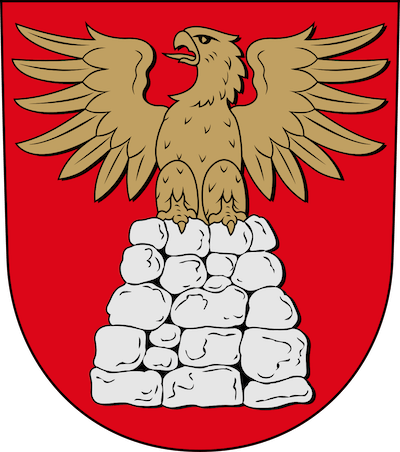 Places to visit



Free


Open during summer

Kumlinge village

The Kumlinge church is dedicated to the Saint Anna, mother of the Virgin Mary. The chruch was built of stone during the 14th century and is famous for the beautiful and unique chalk paintings in the chapel. These paintings date back to the middle of the last millenium. Inside the church there are several artifacts, including a gothic altarpiece and a font from the 13th century.
---



Donations welcome

Open 13/6 - 13/8

Enklinge
Hermas is a preserved old homestead consisting og about 20 buildings for people and cattle. Here you can find many inventories from 100 years ago.
---
Aeronautical beacon


Free


Open all year

Kasberget, Kumlinge
This is the only preserved aeronautical beacon in Åland, built in 1937 to lead the nightflights carrying mail between the capitals Helsinki and Stockholm. Until the arrival of flight the mail between Sweden and Finland would be transported at sea, regardless of weather, with great perige to the "mail peasants" responsible for their parts of the route.
---
Sjölund's Museum


Open 15/6 - 1/8

Kumlinge village
Sjölund's yard museum is found in the Kumlinge cultural centre where various old objects are exhibited. This is also a place for cultural events and conserts.
---
Bärö lookout tower


Open 1/4 - 30/10

Bärö
Hotell Glada Laxen is a repurposed coast guard station in Bärö. The lookout tower still stands and offers great views 40 m above the land.
Activities
Seal safari and boat excursions


1/4 - 30/10
In Kumlinge excursions by the sea and seal safaris are arrnaged by Hotell Glada Laxen and Sagolik Service in Seglinge. Different boats are available depending on group size and requests.
---
Fishing
Most cabin rentals offer small boats and fishing licenses. Glada Laxen also arranges guided fishing trips and traditional fishing net fishing.
---



Seglinge
Sagolik Service in Seglinge rents kayaks for those who wish to experience nature up-close.
---



Seglinge
Sagolik Service in Seglinge also have bikes to rent.
---

Free


Open all year
In Kumlinge there are two hiking trails. The first begins by Kumlinge church and is split into one part of 3 km and one part of 3,4 km. This trail has three lookout towers and it is not uncommon to be able to spot elks and other animals.
The other trail is located in Seglinge with a length of about 7 km. It begins by the old blacksmith and continues through forests and over rocks to Delet beach. On the way you can see rock formations called "giant cauldrons", presumable created by the movement of water and ice during the ice age.