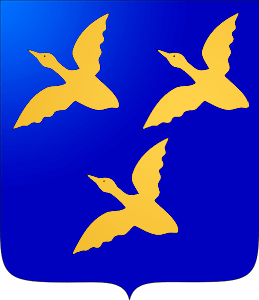 Things to do in Föglö
Places to visit



Free


Open during summer

Kyrkvägen 22710, Prästlandet

The church of Föglö is dedicated to the saint Mary Magdalene. The oldest parts of the church was built during the 14th century. Inside there is an exhibit of a silver crucifix from the 15th century as well as a world famous Christ portrait by Wärner Sällman.
---



Free

Open during summer

Tingsvägen 22710 Degerby, Föglö
This guesthouse was founded in 1625 by orders of king Gustavus Adolphus. The buildings standing today were built during the 18th century after the original buildings had been destroyed by fires and wartime pillaging. From the beginning of the 18th century Enigheten also functioned as a court of law, until 1944. The place was renovated and restored during the 1980s and today functions as a hotel and restaurant.
---
Föglö museum


€5 entry


Open during summer

Föglövägen 22710 Degerby
A small local museum in an old warehouse by the ferry pier where natives exhibit their old knick-knacks during summer.
---


Free


Open during summer

Föglös skärgård
Björkör is an island in a nature reserve in the southern Föglö archipelago. The island has an old homestead and a lookout tower. Guided tours are arranged every saturday in the period 1/6 - 31/8. There is a guest pier on the south of the island. You can also charter a boat from Degerby to Björkör with Coja Fishing.
---
Pilot's Cabin


Free


Open during summer

Lotsuddsvägen 22710 Degerby
Next to Restaurant Seagram on Lotsudden there is a small building preserved from the times when pilots would work in Föglö to help passing ships navigate the difficult archipelago.
Activities



80/h


Open all year
Coja fishing offers guided fishing trips in the archipelago, as well as seal safari, duck hunting and excursion to various islands.
---
Biking
Föglö is excellent for biking with it's flat roads through the island. Many people begin or finish their biking vacations through the Åland archipelago in Föglö.
Bikes can be rented here:
Degerby K-Mart

Bike routes to Föglö
---
Föglö has hundreds of islands and islets to visit by kayak, the inner archipelago is protected from heavy seas. There are several easily accessible spots to put your kayaks in the water.
---
Spring and autumn are the best seasons for fishing, but lots of fish gets caught during the summer as well. Most cabin rentals include a rowing boat and fishing license. Boat motors can be rented.
Boats and fishing licenses can be rented here:
Sommarö Cabins / Coja Fishing
Isaksson's Cabins
---

Free


Open all year

Överövägen 569, Jyddö
In Jyddö in northern Föglö there is a beautiful hiking trail starting by the radio tower and continuing for 7 km. There is a lookout tower for bird watching on the track.

---



Skevikvägen, Hastersboda, Föglö
In Hastersboda in eastern Föglö there is a hiking trail of 4,5 km with a lookout tower.