Brändö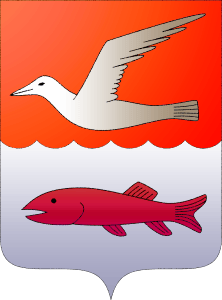 Brändö is a group of more than 1200 islands in the northeast corner of Åland, bordering to Finland. The islands have been populated for about 1000 years and today 470 people live on 10 of the larger islands.
Businesses are concentrated to the islands of Brändö, Jurmo, Torsholma, Björnholma and Lappo. Today Brändö is one of the most well-developed tourist destinations of the Åland archipelago with about a dozen options for accommodation and several restaurants and cafés. Visitors can chose between staying in a hotel, guesthouse, cabin, hostel or marina.
Ängskärs fjard
Ängskärs fjärd is a remarkable geographical structure in the middle of the islands of Brändö. The almost round body of water is surrounded by islands in a circular shape, clearly visible on maps. This shape is due to the fact that here lies an intrusion crater, created about one billion years ago when magma from inside the earth pushed away the rock above it and later sunk back into the earth again, creating a void. A similar twin void can be found in Finland, south-east of Ängskärs fjärd.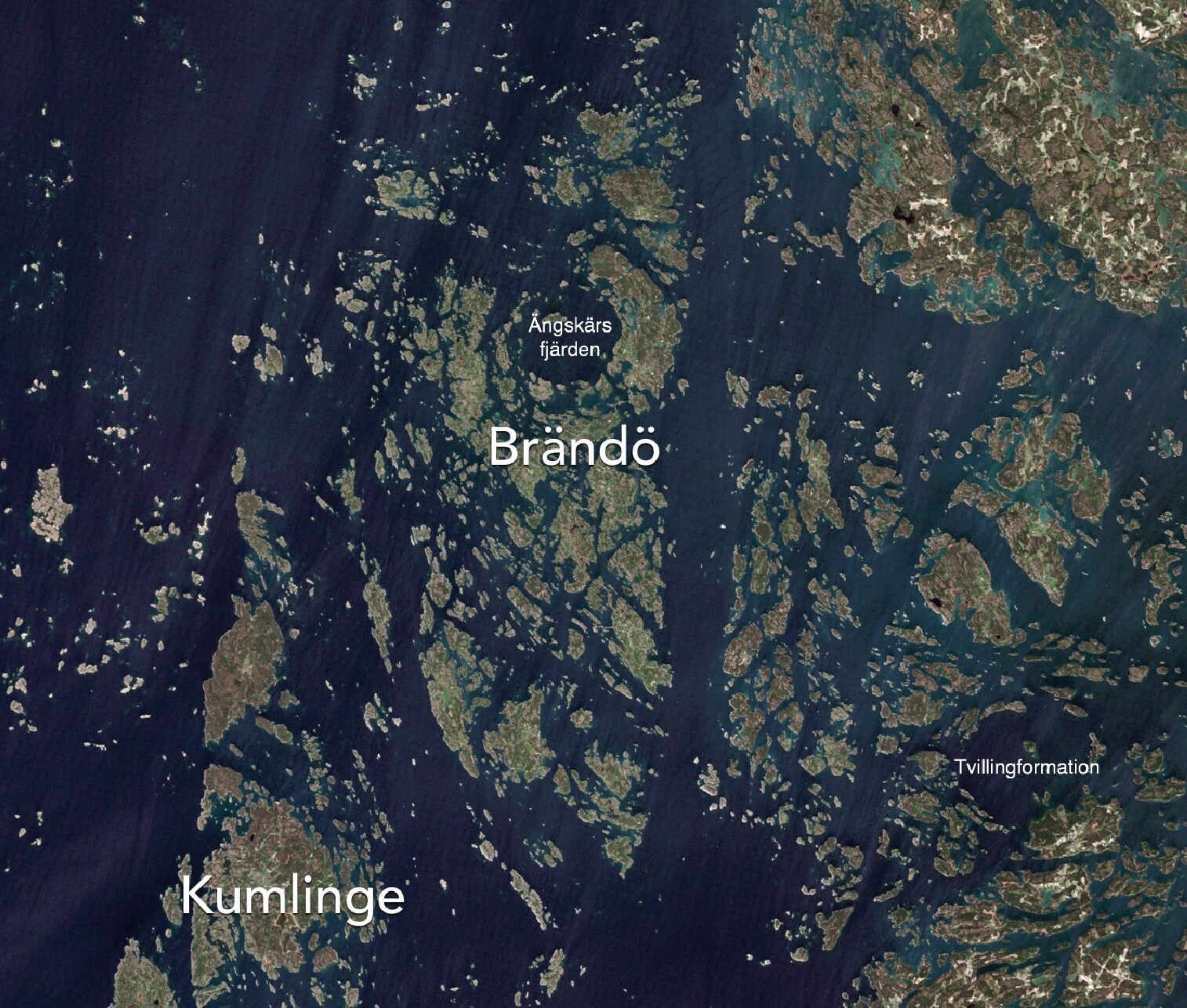 Brändö boat
There are three marinas in Brändö. Lappo Marina nearby Restaurant Galeasen is the largest with space for 90 boats. Jurmo Marina by Jurmo Hostel has space for 20 boats. Both marinas have gas pumps. In Björnholma Hotel Gullvivan has a smaller marina with space for 10 boats.
Besides the marinas there are many piers to visit in Brändö, among them the steamboat pier and the church pier in Brändö village, Fiskö visitors pier, Baggholma steamboat pier and Torsholma visitors pier.
In Finnvik by Brändö supermarket there is a pier for motorboats with a 24h fuel pump.
Brändö Marinas
Directions to Brändö
Directions from Eckerö
Buses depart to Mariehamn from Berghamn where the Eckerö Linjen ships arrive from Sweden. The bus takes 40 minutes.
Directions from Mariehamn, Vårdö & Kumlinge
Buses depart from the bus lot next to the city library, going to Hummelvik in Vårdö. From there the ferries on the Northern Line goes to Brändö via Kumlinge. The bus takes about 1 hour to Hummelvik. The ferry from Hummelvik to Brändö takes about 2,5 hours and is free for passengers without vehicles.
Ferry to Brändö
Directions from Helsinki, Turku & Gustavs
From Helsinki the Vainon Liikenne buses depart to the Turku bus terminal and from there they continue to Gustavs. During summer the buses continue from Gustavs all the way to Torsholma in Brändö. Off-season there is a taxi option from Gustavs to Osnäs for €25. From Osnäs there is a ferry to Åva in Brändö. The bus trip from Helsinki to Turku takes about 3 hours and from Turku to Osnäs 2 hours. The ferry from Osnäs to Brändö takes 30 min to 1 hour depending on which island you chose to depart on.
Gustavs Taxi: +358 400 876 106
Ferry Osnäs - Brändö (PDF)