Overnight visit to Föglö
Adults
€139
Kids 4-11
€79
With this package you will bike through the countryside of Åland before taking an island ferry out to Föglö to enjoy an evening with dinner at the famous restaurant Seagram. The chefs will prepare a surprise three course meal for you with the best fresh ingredients they have for the day. (Children will have some nice things from the kid's menu).
At the historic 18th century guesthouse Enigheten you will be accommodated and treated to a private sauna by the beach, overlooking the sunset and boats passing by. You'll sleep comfortably in double rooms and the next morning you will be served a proper breakfast buffet in the restaurant before your bike trip continues through Föglö to Överö. From Överö you will take another ferry back to Lumparland and pedal your way back to Mariehamn.
Included:
3-geared bike
3 course dinner
Double room
Private sauna
Breakfast
Mariehamn to Degerby
The Viking Line and Tallink Silja ships arrive in the western port of the town of Mariehamn. Your rental bikes will be by the ferry terminal. Before leaving Mariehamn you van visit the Åland Maritime Museum.
Biking northward through Mariehamn you'll reach a large roundabout. From there the Lemlandsvägen road continues to Svinö in the east. On your way you will pass the Lemström canal which has a bridge that opens for 15 minutes every hour to let boats through. By the bridge there is an ice cream vendor.
From Svinö the ship M/S Skarven departs to Degerby in Föglö. Departures are 9-12 times daily and the voyage is 25 minutes. There is a café onboard.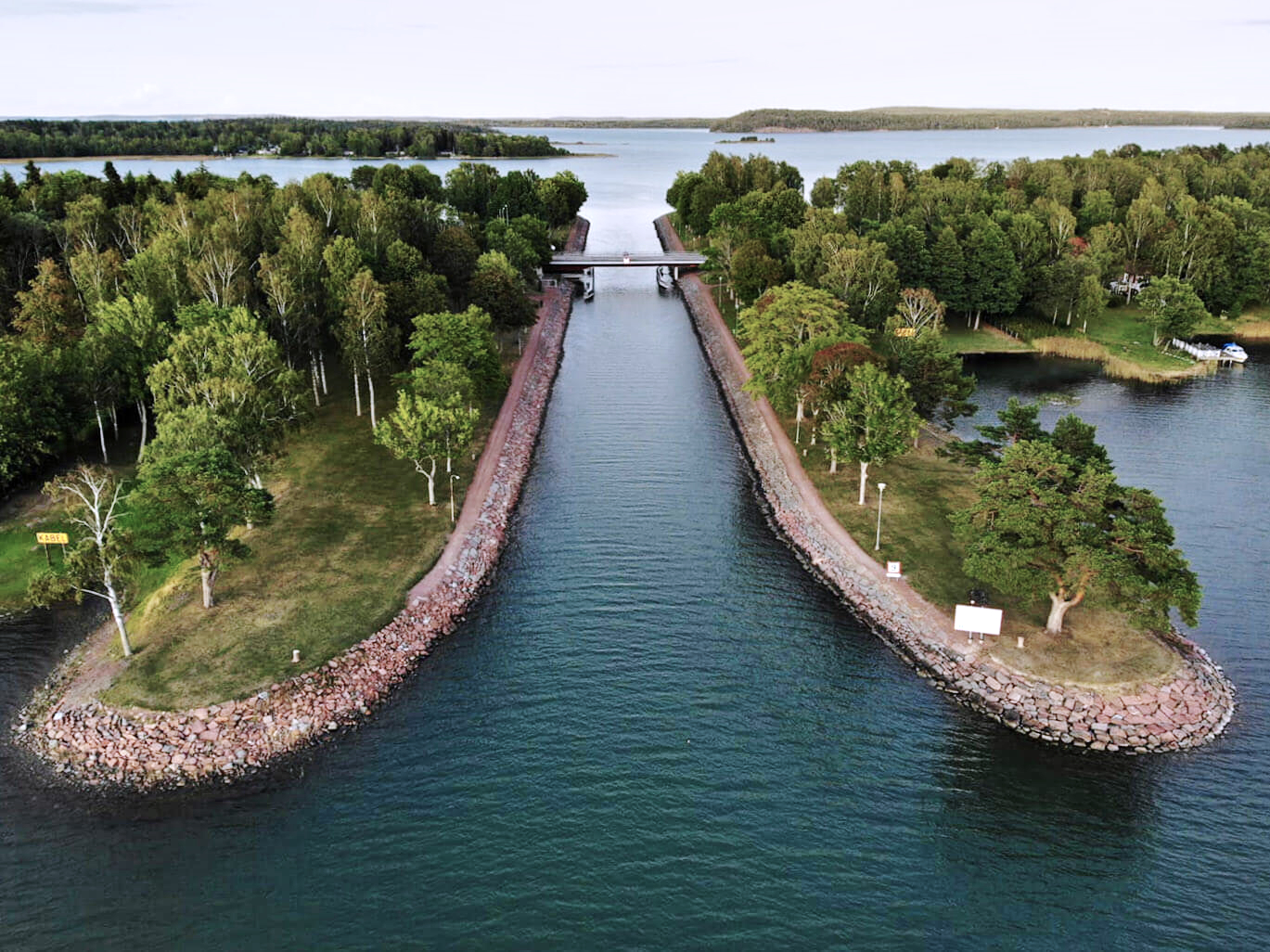 Degerby
Arriving in Degerby, you continue about 800 meters to the historical inn Enigheten. The inn was founded in the 17th century by the Swedish king and has been rebuilt and restored to continue as a B&B to this day. You will sleep in comfortable double rooms. After checking in you can enjoy the beach sauna or head out for dinner straight away.
Dinner
Restaurang Seagram is a lively watering hole for islanders as well as visitors. Here the chefs will treat to a three course meal with the best fresh ingredients of the day. In the weekends during summer there will often be balls or musical entertainment, continuing into late hours.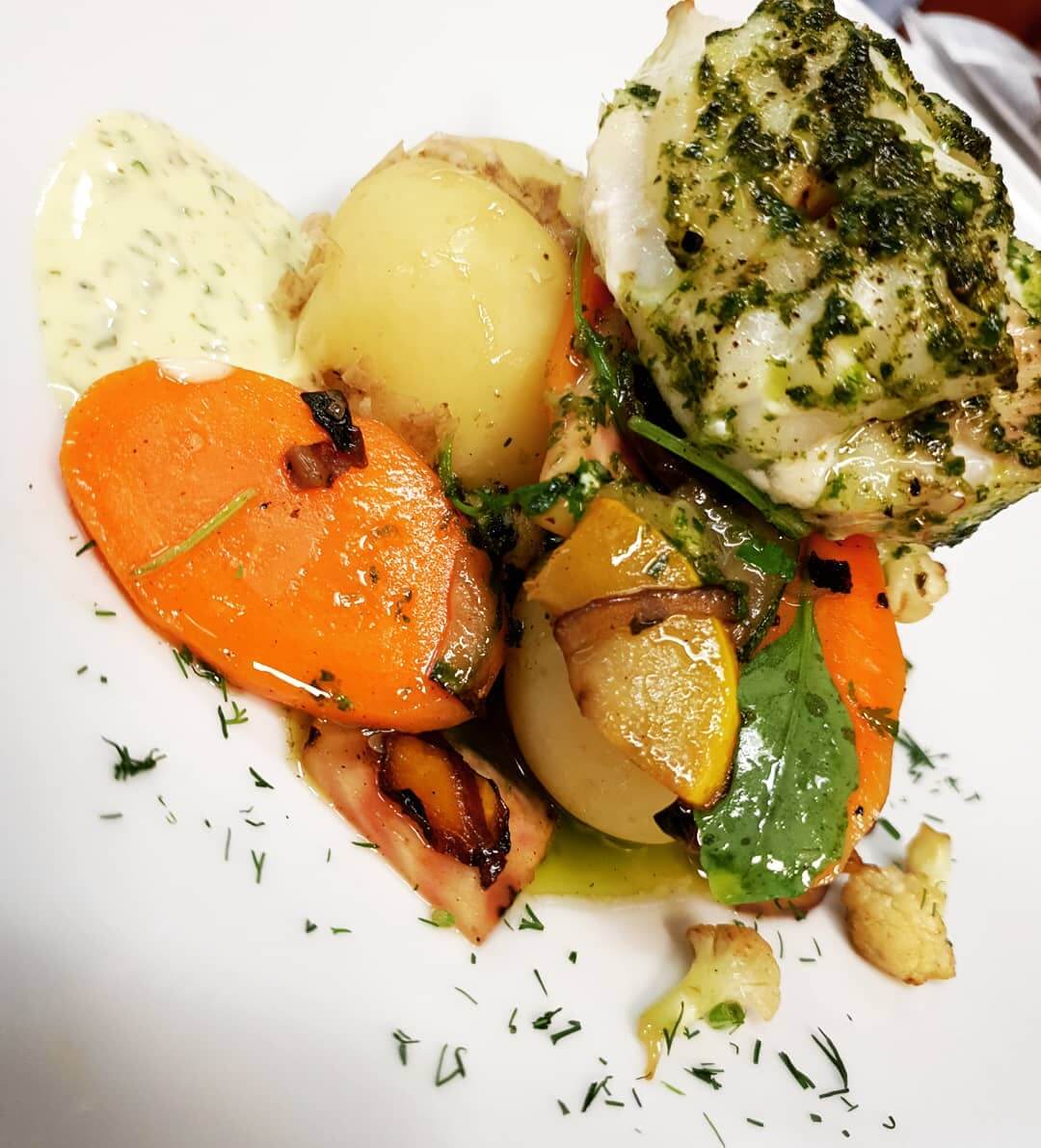 Degerby to Långnäs
After recharging with breakfast at Enigheten you continue biking eastward from Degerby. The road from Degerby to Överö is sparesly trafficked and takes you along farm fields and through forests. Two bridges and a cable ferry connects the islands. The cable ferry is free and takes a few minutes.
Ferries on the Southern Line as well as ferries on the Crossing Line arrive in Överö and continue to Långnäs in Lumparland. They have cafés onboard. Your trip from Överö to Långnäs takes about 40 minutes.
From Långnäs you continue back to Mariehamn on Lemlandsvägen road.