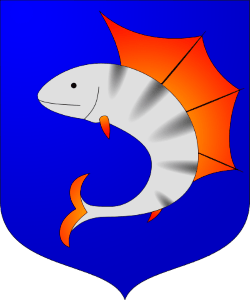 Things to do in Kökar
Places to visit

Free
Open during summer

Hamnö, Kökar
The church of Kökar is dedicated to Saint Anna and was built in 1784. Inside there is a font from the 13th century. Next to the church lies the ruins of the medieval Franciscus monastery.
---

Free, accessible only by boat
Open during summer

59°52'26.0"N 20°54'13.2"E
Källskär lies in the outer archipelago of Kökar and is one of the most iconic destinations of the archipelago, famous for a smooth rock formation resembling a cauldron, presumed to have been shaped during the ice age. During the summers scholarship artists reside here to seek inspiration in the barren wilderness. Here visitors can find a statue of the gods' messenger Mercury as well as a beautiful garden.
Tours to Källskär are arranged daily during summer by Hotel Brudhäll, from the end of june until beginning of august. Havsgården arranges visits to Källskär as well.
---

Free
Open all year

Kalen, 22730, Kökar
In western Kökar there is a nature trail stretching through impressive nature where you can see bronze age and iron age ruins, ancient graves, a stone labyrinth and remains of WWII fortifications.
A map can be collected at the municipal office weekdays 10:00-14:00.
---

Free
Open all year

Between Överboda and Munkvärvan
These remains are from a habitation for seal hunters from about 1000 BC.
---

Open 15/6 - 15/8 or by reservation

Skagsudd, Hellsö
This Museum is located in the old school in Hellsö. An exhibition in film and photographs shows the life in Kökar from the 19th century until the 1940s. There are more exhibitions here, among them an exhibition of old boats and motors and a blacksmith. For visits outside of season please call +358 457 524 4077
Activities
€245 per person
May to september

Anton's Guesthouse
Anton's Guesthouse offers two days of sailing from Mariehamn to Kökar in an old fashioned sailing vessel with an overnight stay in the outer archipelago of Föglö. All meals are included in the price.
Group sizes 6-9 people.
---
May to september

Sandvik Marina
Anton's Guesthouse offers day trips in an old fashioned sailing vessel to the outer archipelago of Kökar. The tours take about 7 hours and guests can do hiking and swimming.
Group sizes 6-9 people.
---


Kyrkogårdsö
Havsgarden offers charter boats with a captain to take you to the places you want to visit. They have boats for small or large groups up to 40 people and the possibility to enjoy a meal onboard. Popular destinations include Källskär, Utö, Stormskär, Jurmo and Jungfruskär. Havsgården also arranges seal safaris.
---
Kayaking

From €40 /day
Kayaks can be rented hourly, daily or weekly from these places:

Seasided
Sandvik Marina
The Sea Pavilion
---
Rowing boat rental
The Sea Pavilion and Sandvik Marina rent out rowing boats.
---
Bike and scooter rental
Bikes can be rented here:
Hotel Brudhäll
The Sea Pavilion
Sandvik Marina

The Sea Pavilion also rents scooters and sells gas.
---
Fishing
Fishing licenses can be purchased here:
Karlby bakery
Sandvik Marina

---
There is a miniature golf course nearby The Sea Pavilion.